EVER BEEN HUGGED BY A MARSHMALLOW? ME NEITHER, BUT A FLUFFY CLOUD... YES.
Bringing this adventurous brand to life was a pleasure. Possibly the first step to being immersed in a Tim Burton wonderland of flowing chocolate and fluffy huggable marshmallows.  Far from a Charlie and the Chocolate factory scene, but close enough to dream. Hug - in a - Mug is one of those brands that comes to life on the shelf and pulls the consumer in with its adventurous graphics and delectable flavours. 

I worked with Hug in a Mug for 4 years, building the brand into a retail space.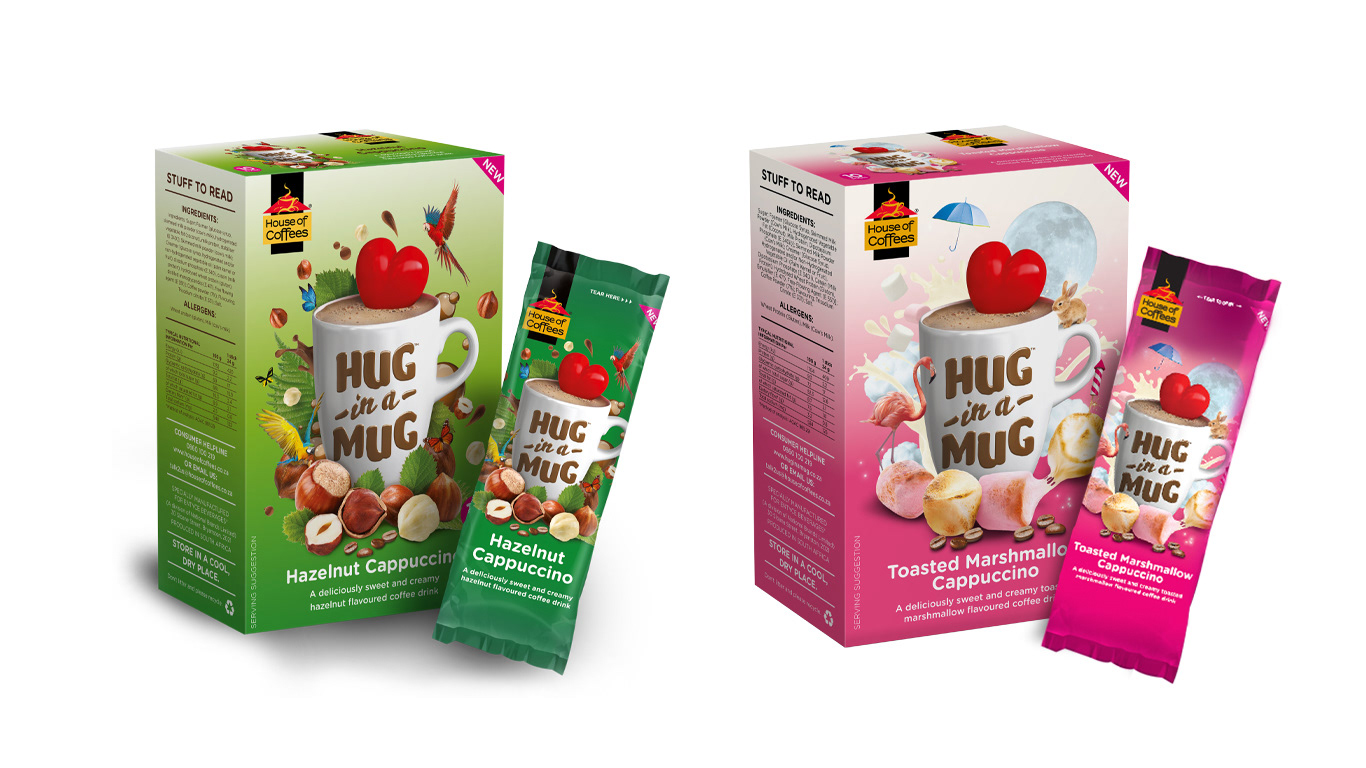 MY TAKE ON THE PROJECT
The Creative concept was not created by me. I took Creative lead on building the brand through supportive graphics, point of sale and packaging into a retail space.