5 YEARS WITH AN ICONIC TEA BRAND CREATING FOR MARKETING, RETAIL AND PACKAGING.
Building a brand that is already established is a completely different task than Creating a brand and exposing it to markets to establish it. Five Roses is one such brand, I worked with the brand for years creating brand elements, marketing collateral, communication, in-store point-of-sale and brand launches.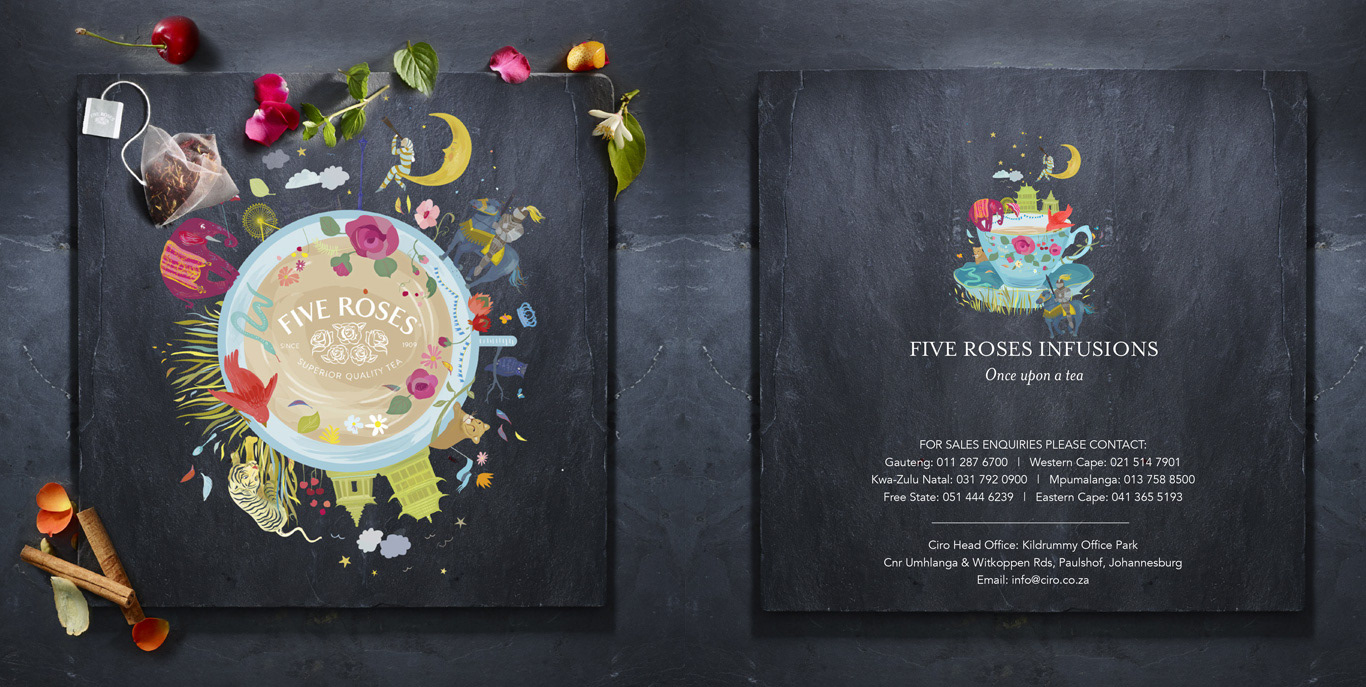 MY TAKE ON THE CLIENT
The Creative concept was not created by me. I worked with the brand for over 4 years establishing them into he market, supporting retail environment with strategic point of sale and digital marketing elements to ensure accurate brand placement and assistance with sales. 
Working with Five Roses was an honour. A brand that means so much to me and the South African consumer.